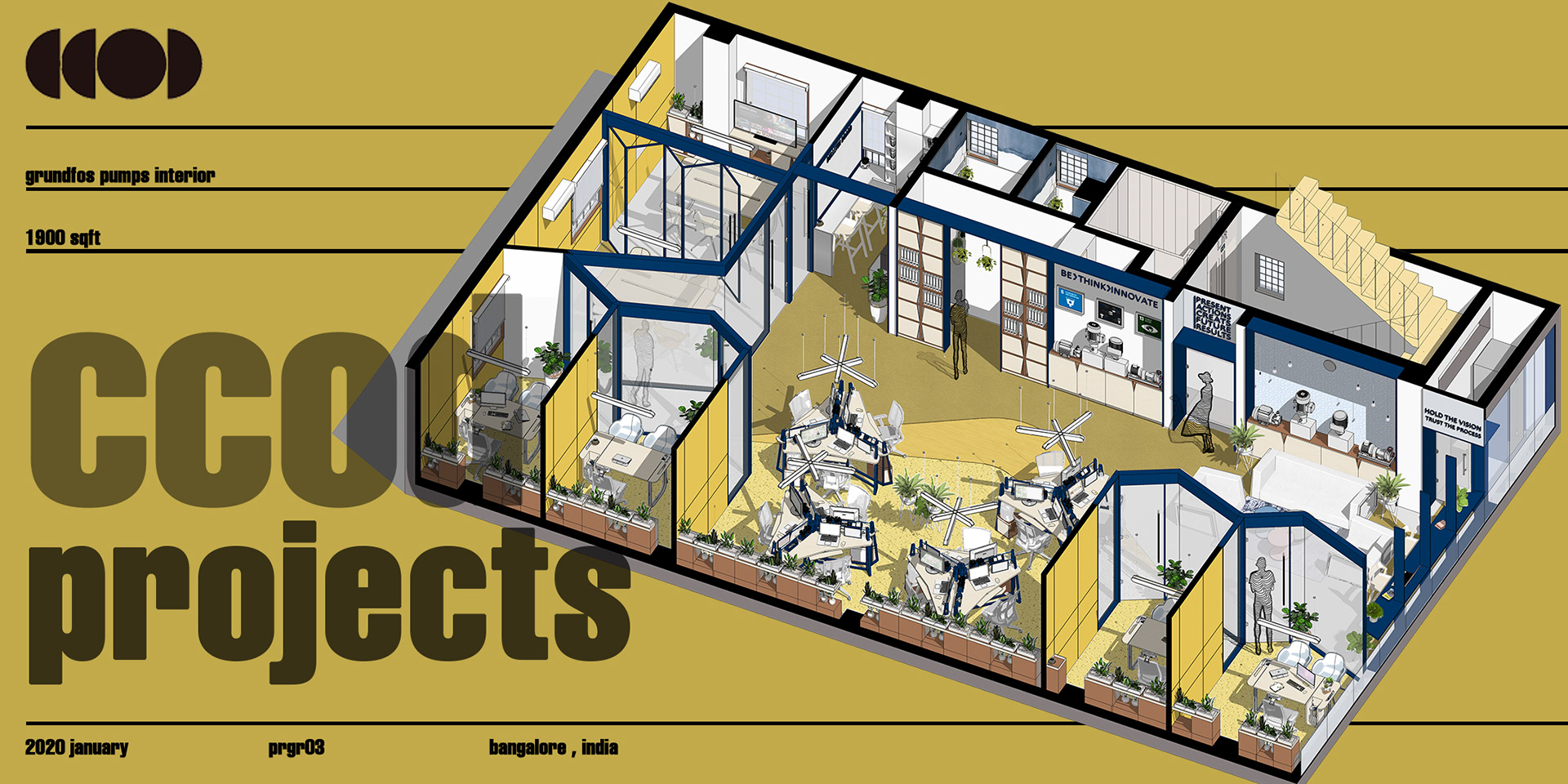 When the client briefed us that they want to renovate the office into space which has good energy and a new look to a famous company, within their brand guidelines and principles, we felt an open office plan is the best fit. We also felt the need for maximizing the view of the green trees around, which is also why the location-Jayanagar is famous for, in the city. The floor area constraint had us think primarily in terms of opening up the functionality of the space while we still get the natural light deep into the central area of the office.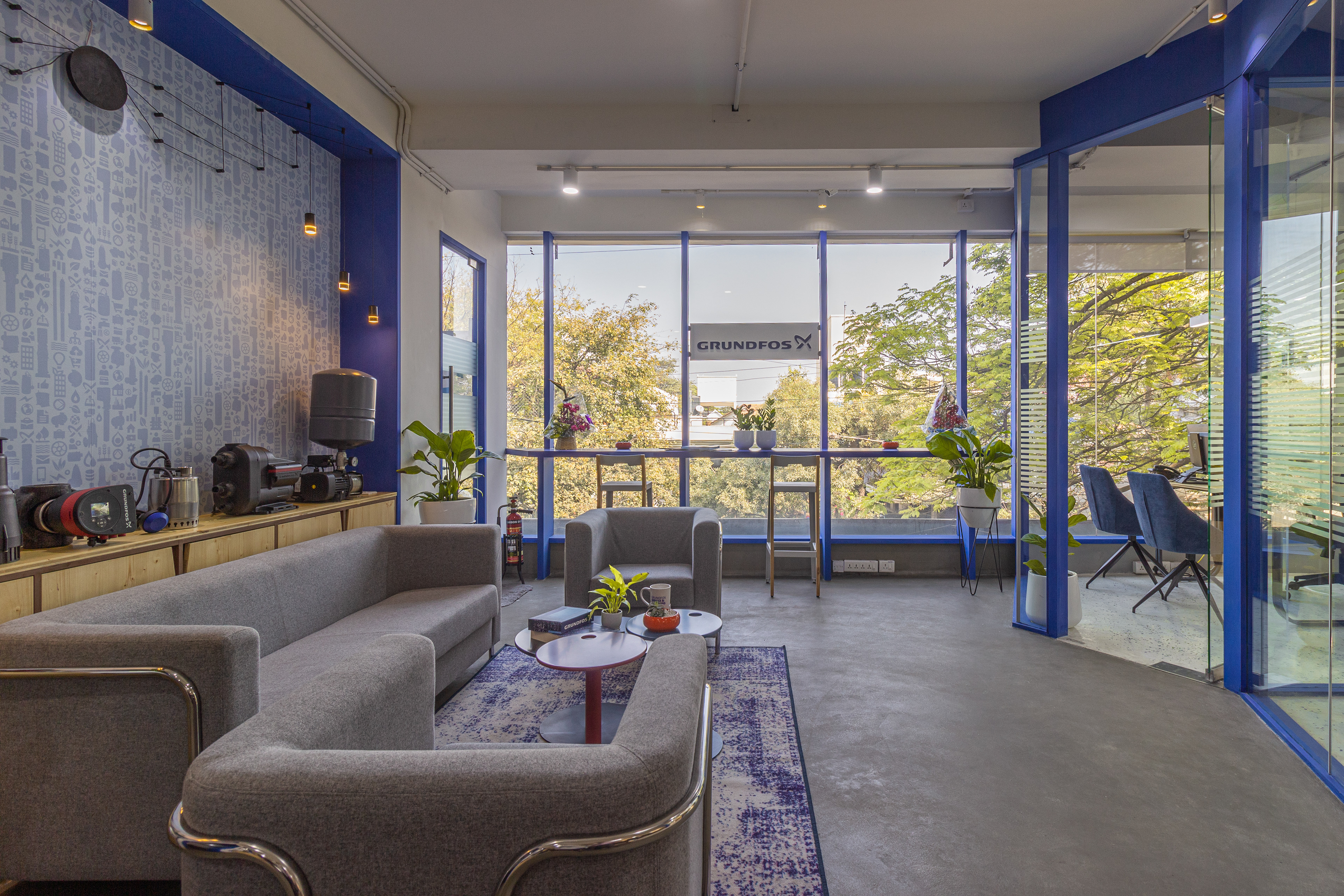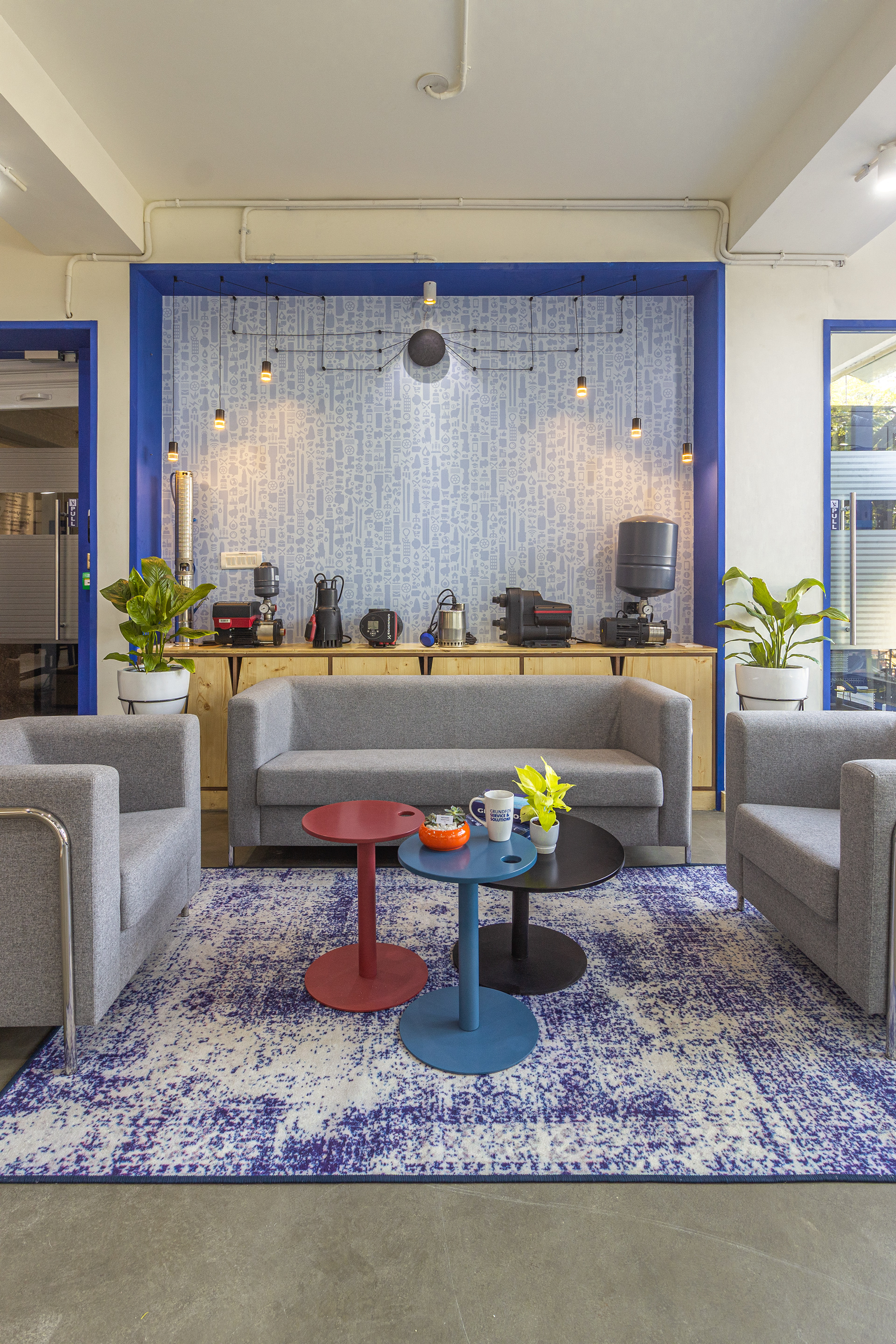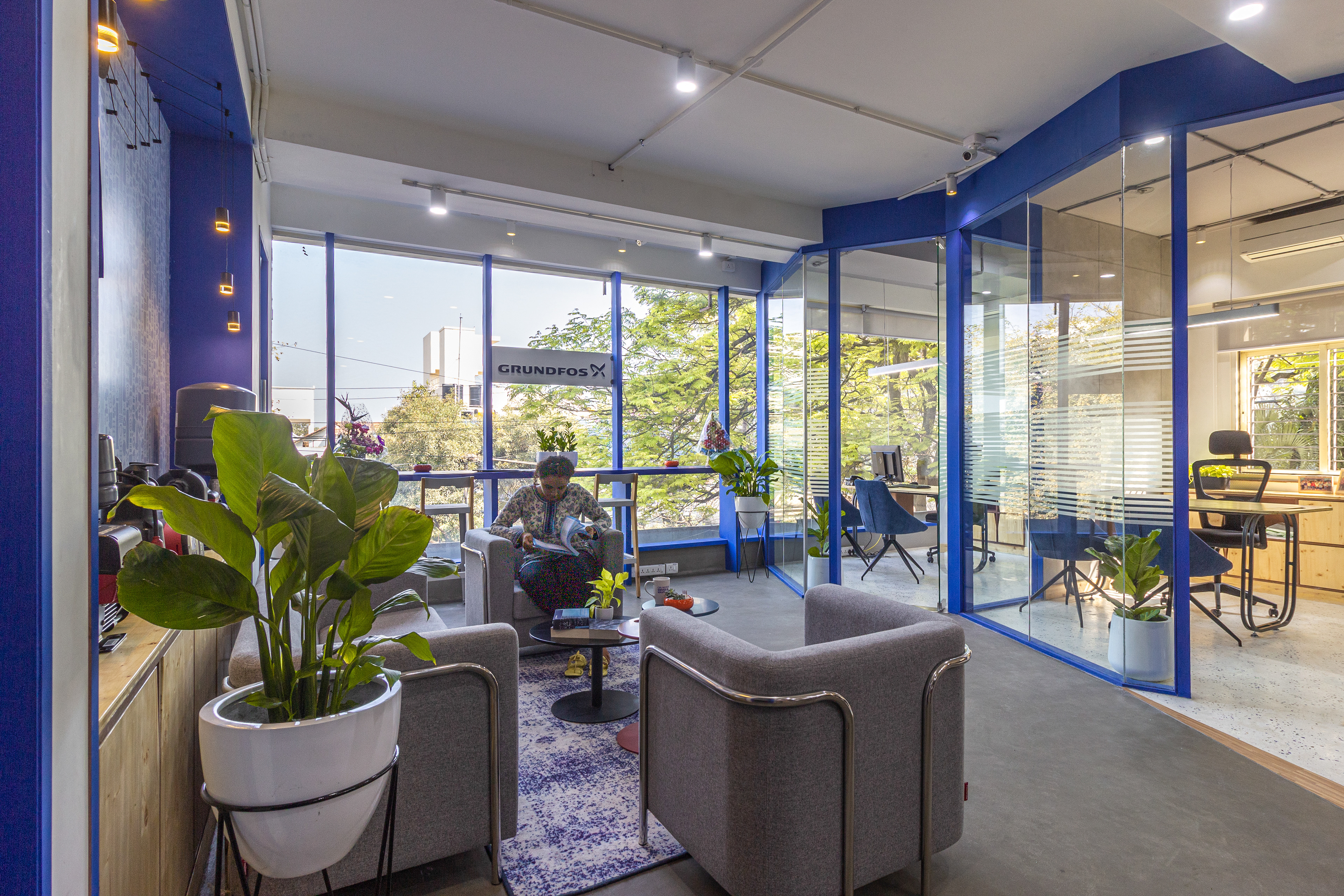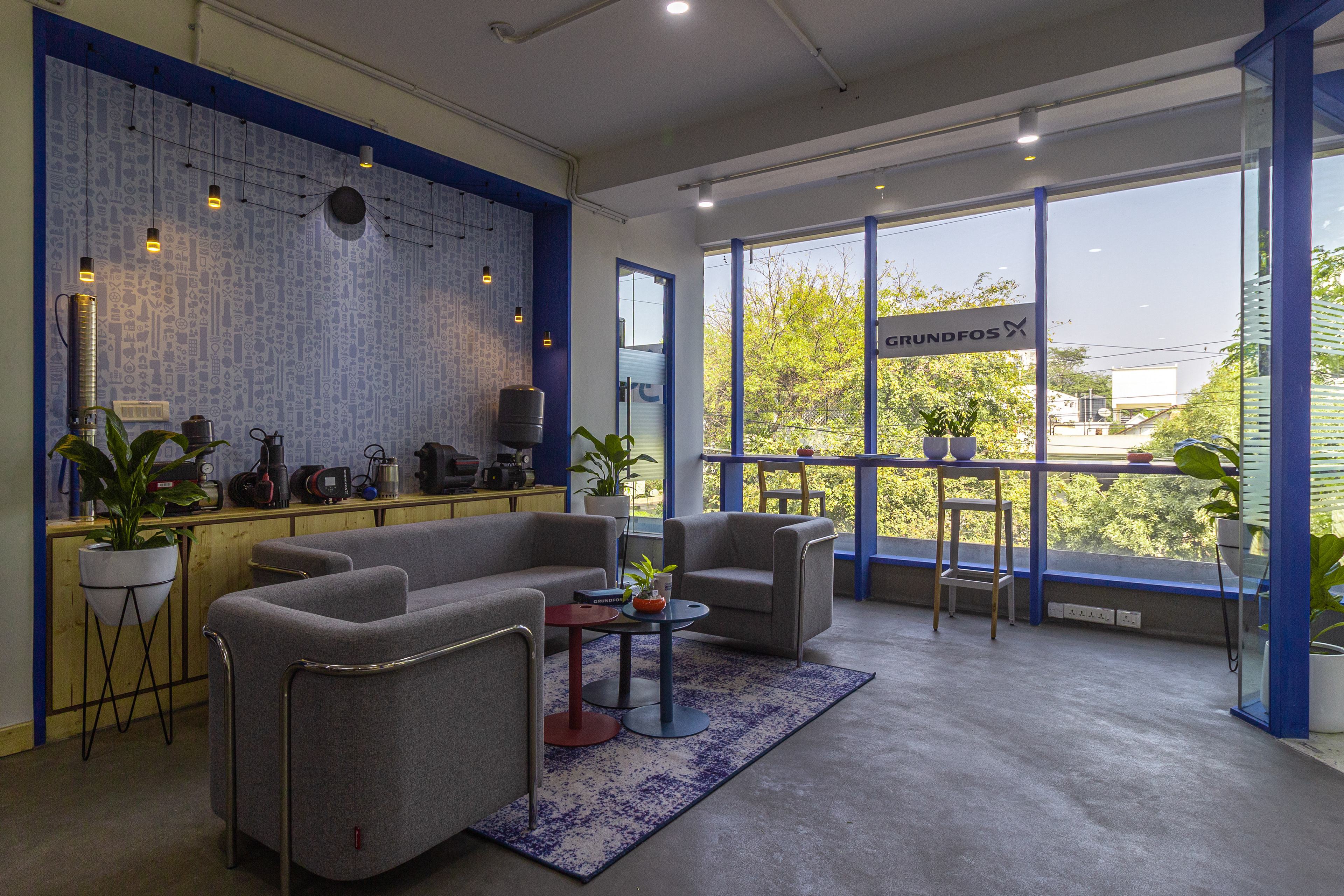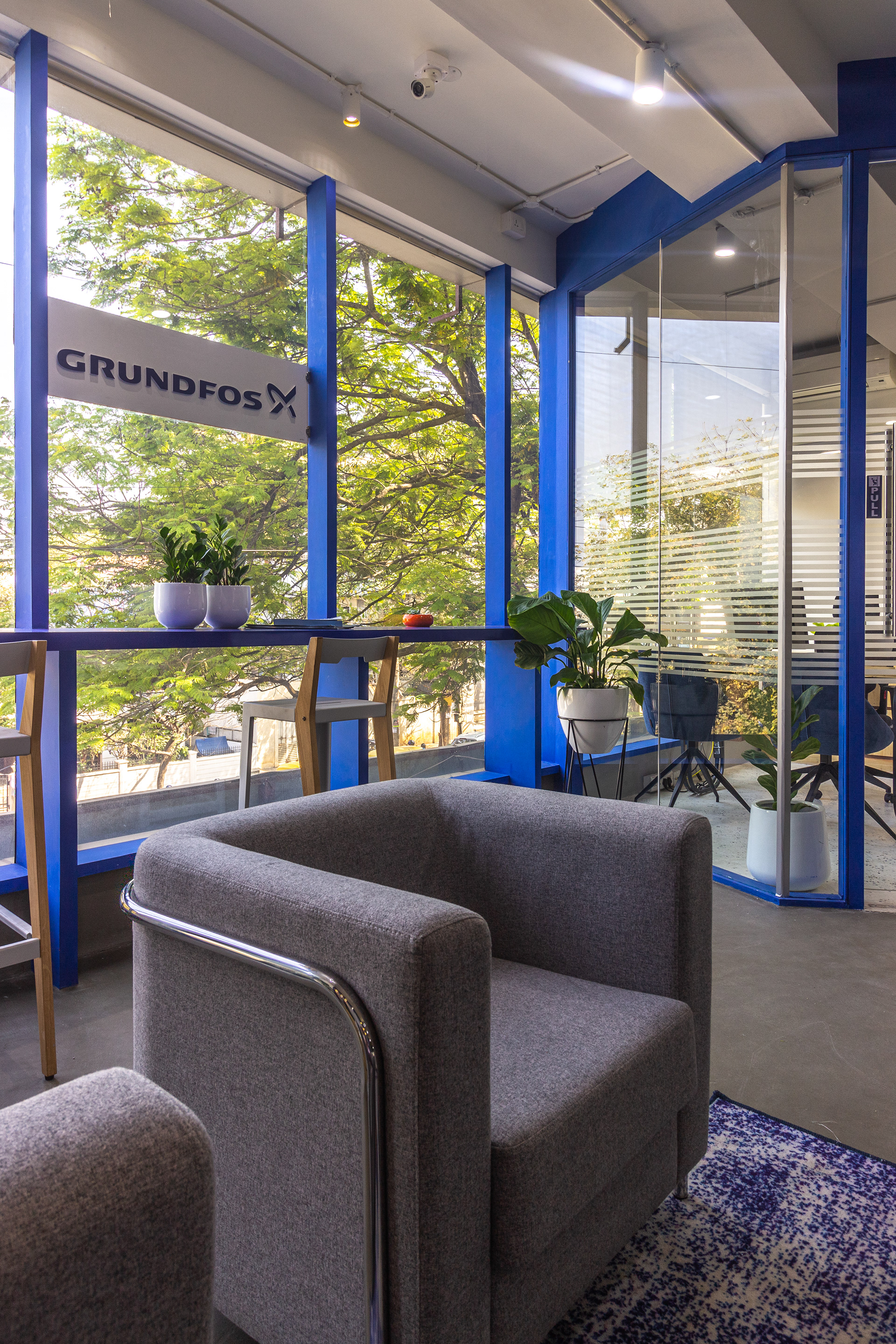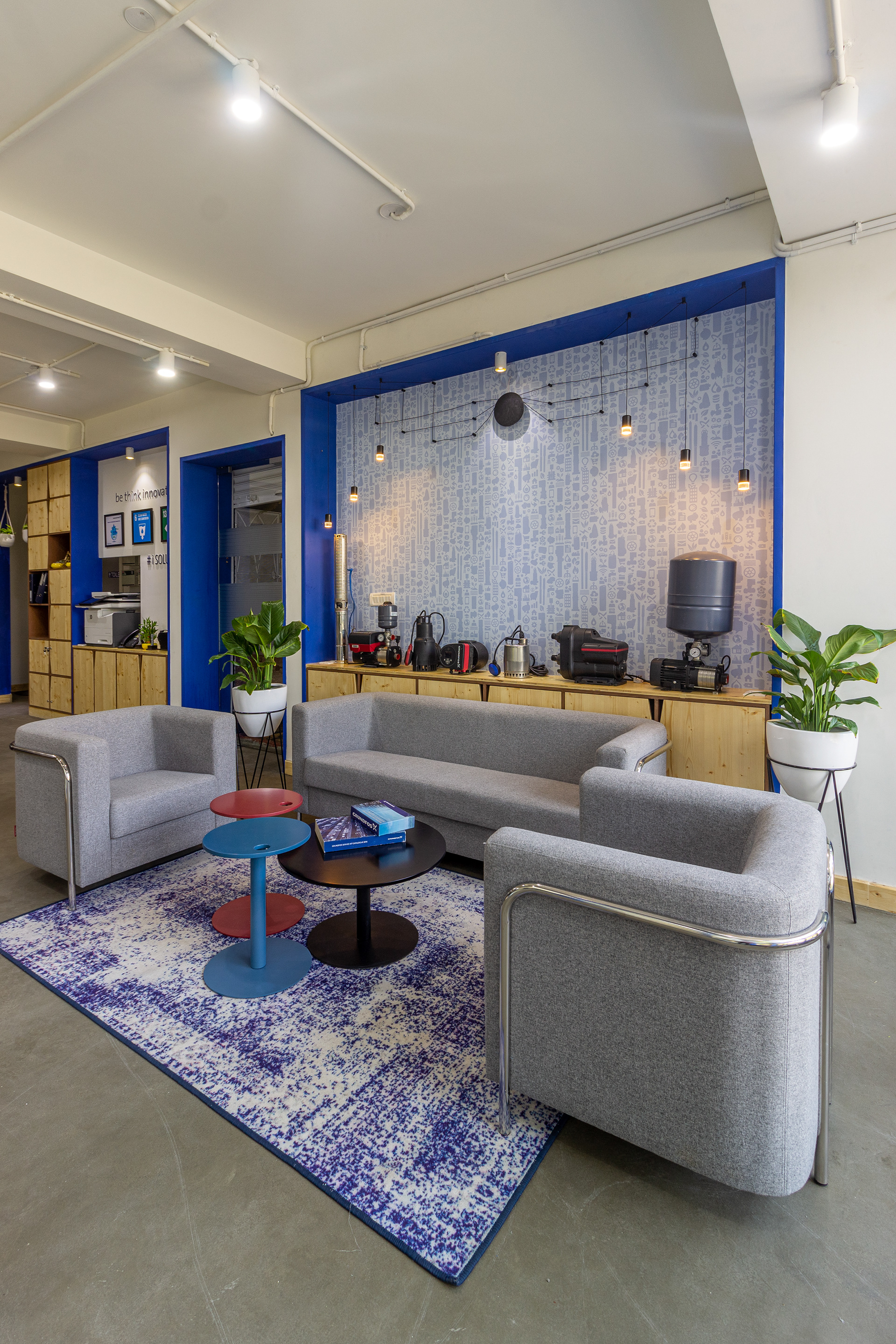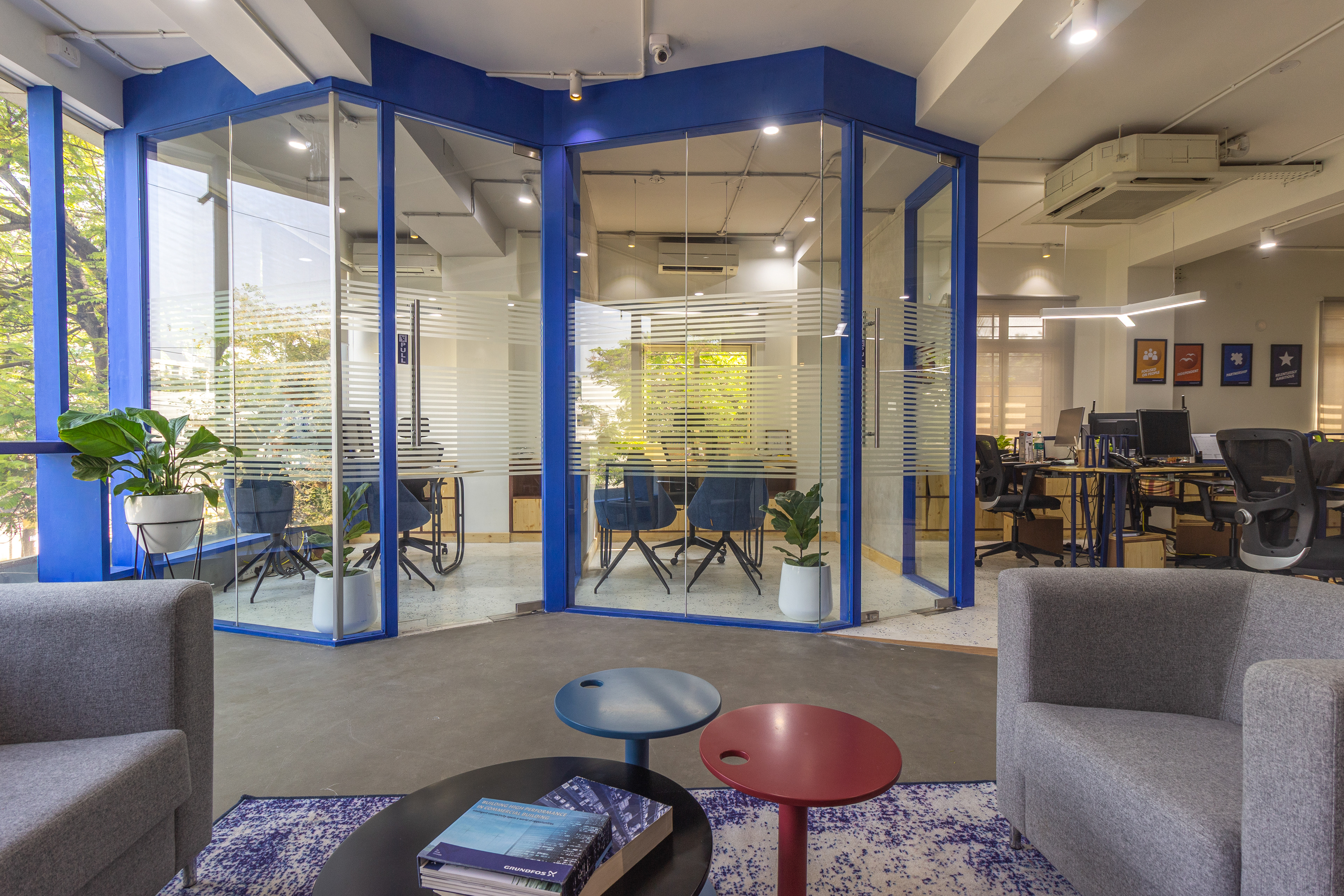 The floor plan was based on the principle that the central area will be the focus of attraction where the employees would be placed and the corners are for the meeting rooms and cabins. We created a sense of orientation with angled glass cabins front and a sense of inclusiveness through the workstation designs.

Angular form from the cabin also continues through the flooring, which is the slightest indication of a seamless change in the functionality of the space from the work area to the passage, in this small office. A bigger conference/training room is divided into a smaller discussion space by a large customized sliding-folding door. Two individual tables in the discussion room join into a large 12 feet long table for a conference set up.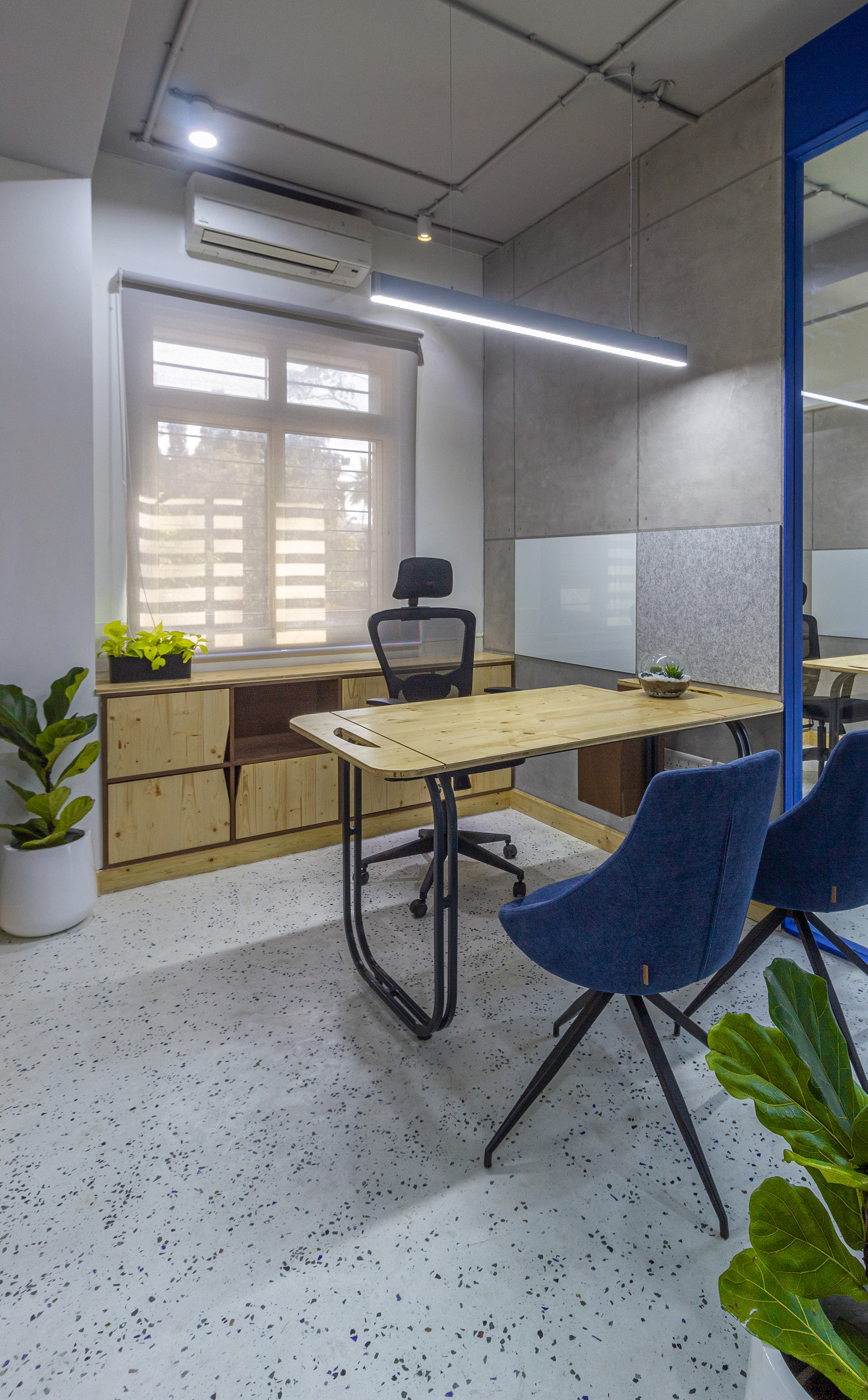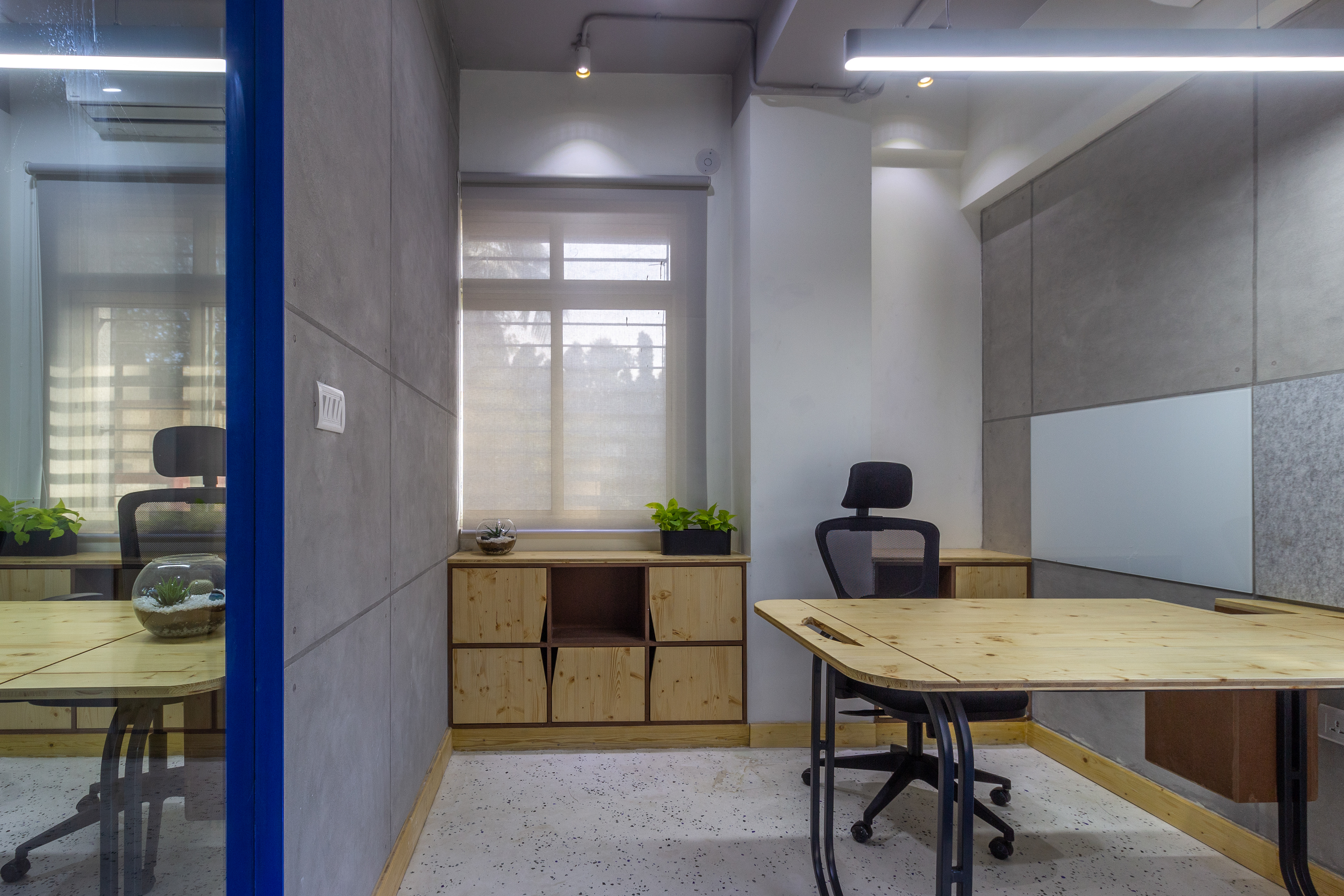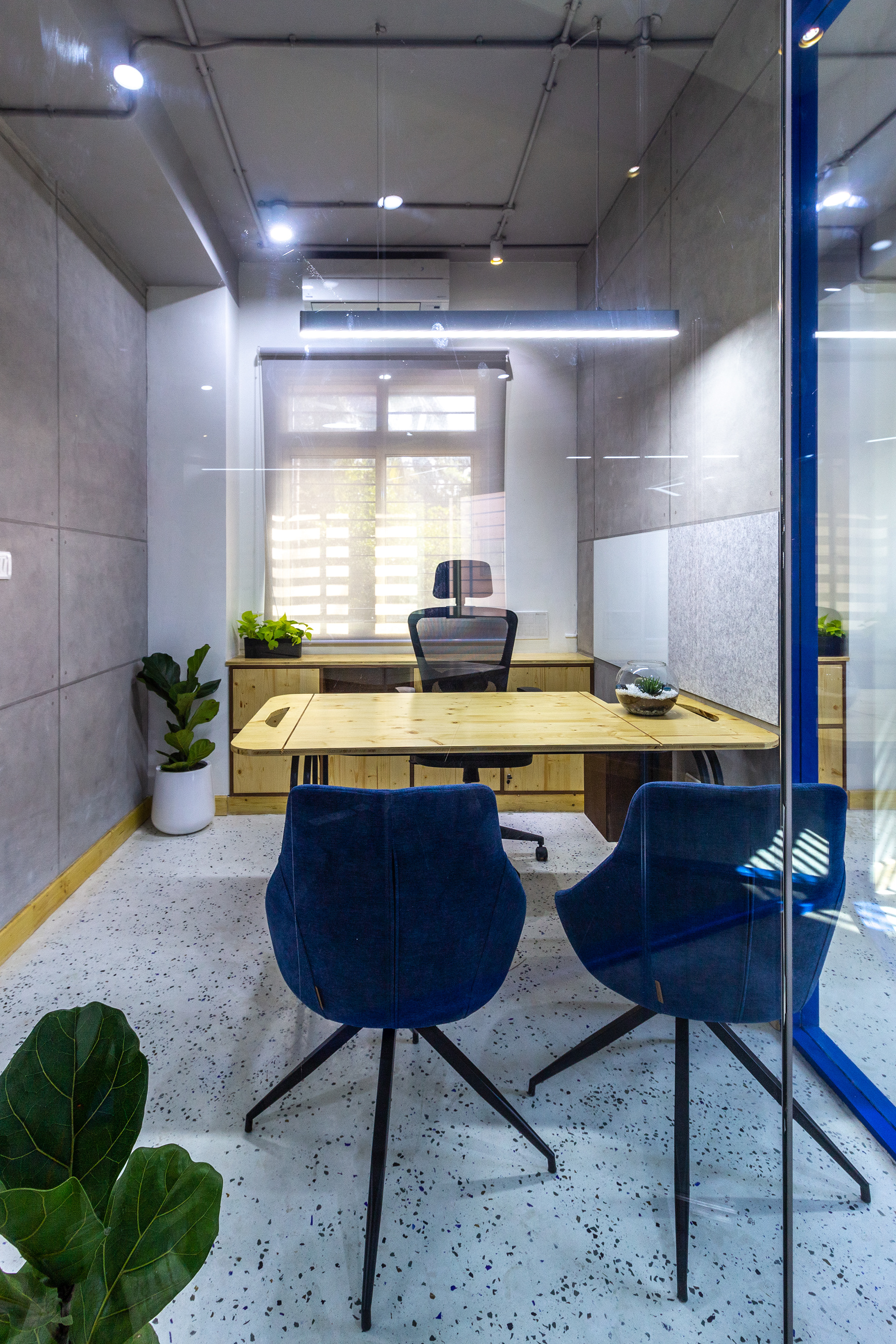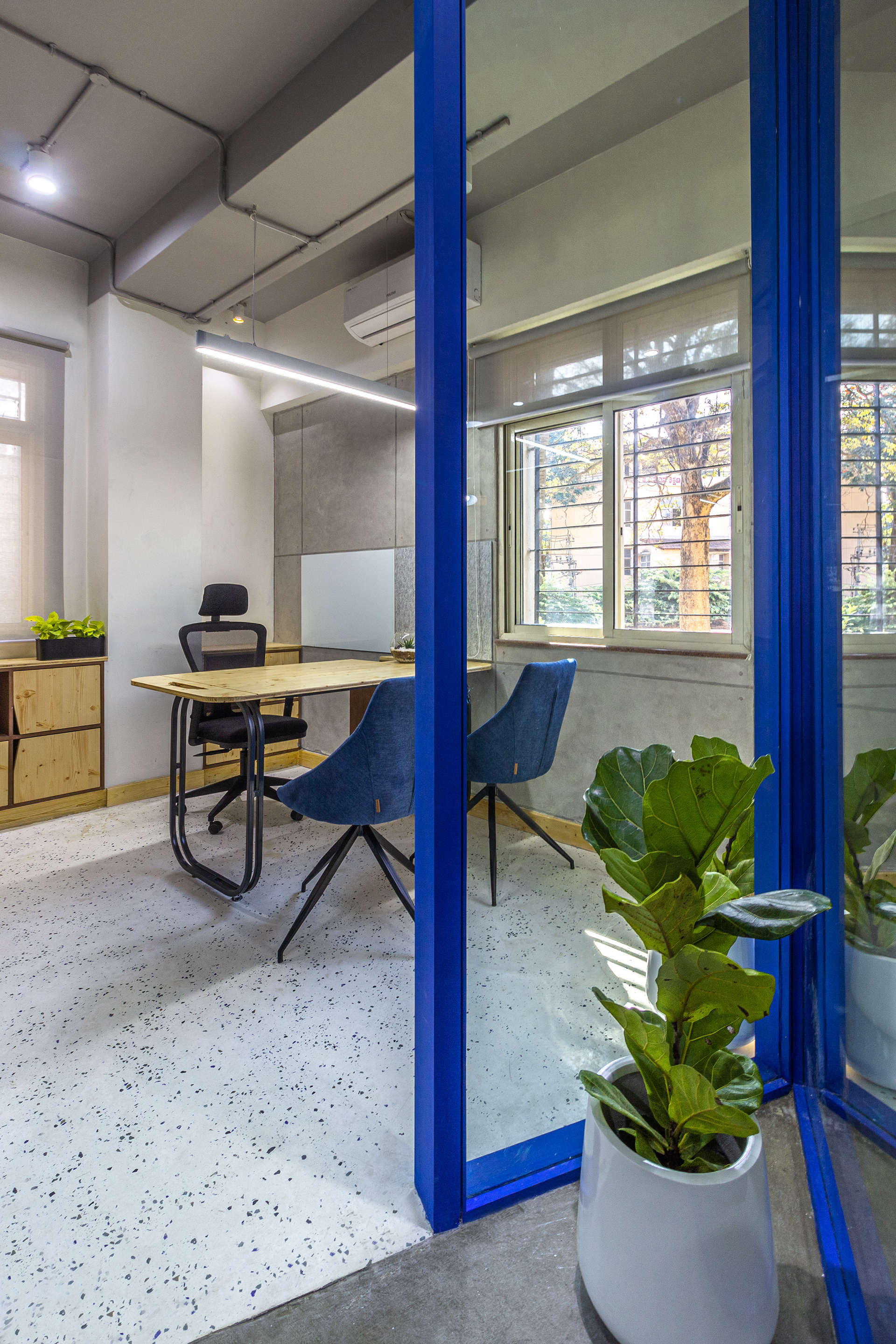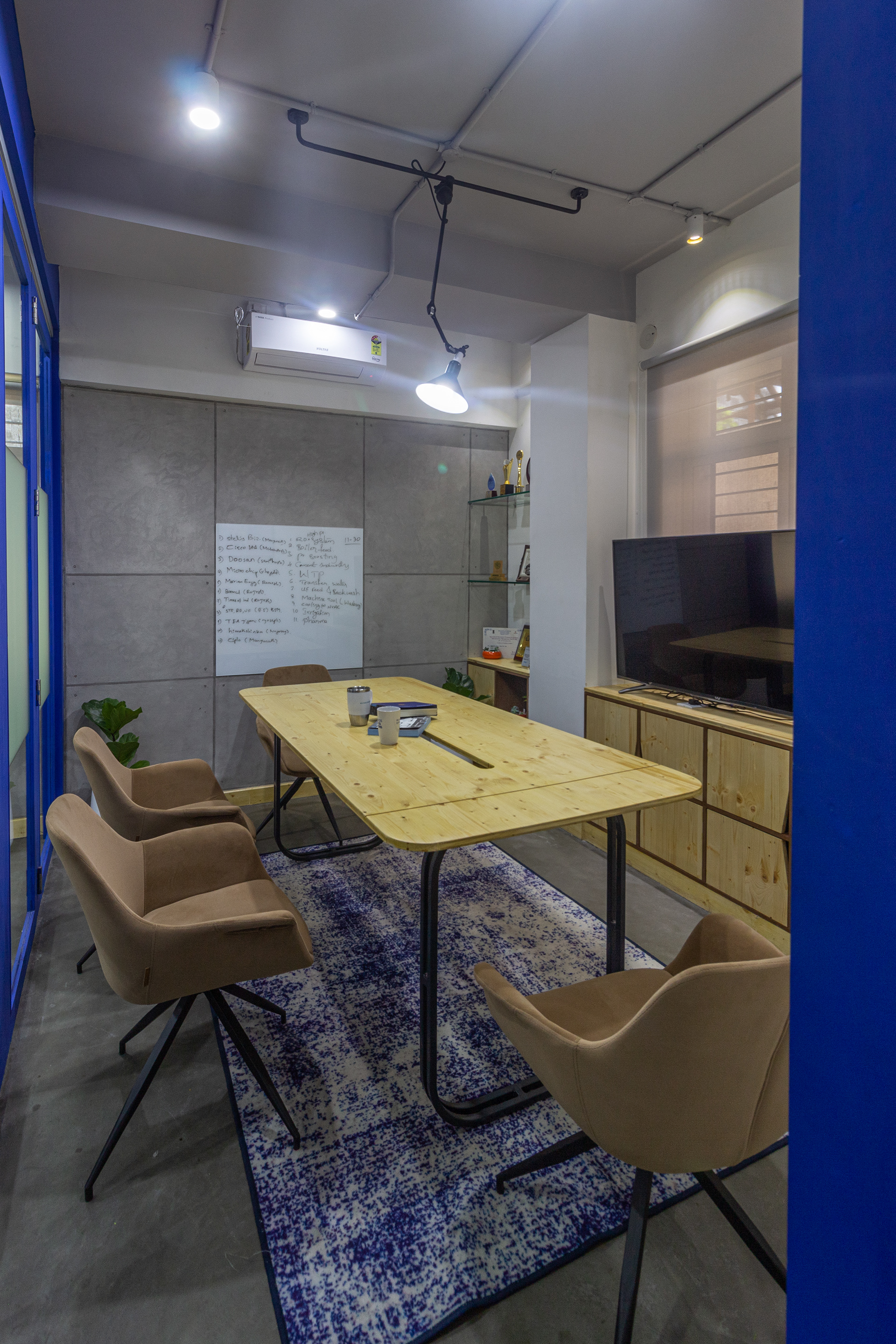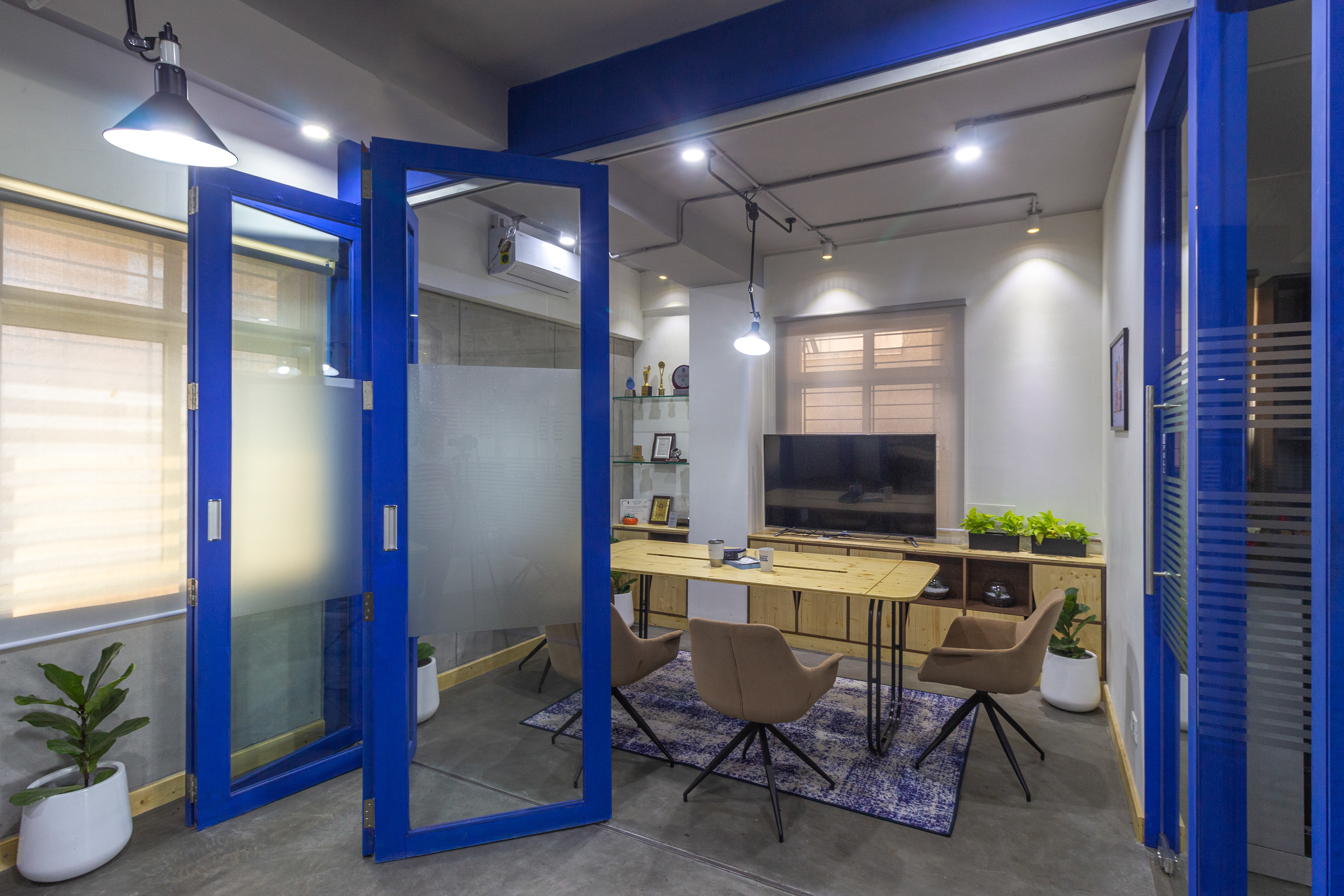 A new way of workstation seating makes the office connected in this open layout, where the three persons sit as a team- in a cluster and four of these laid over organically in the central area. Angularity is evident in the workstation design as well, where the tabletop is a triangle with curved edges and the legs are tilting vertically with a straight horizontal base. Direct light is borrowed from the main glass facade, where the high table is serving as a breakout space and to appreciate the view once a while.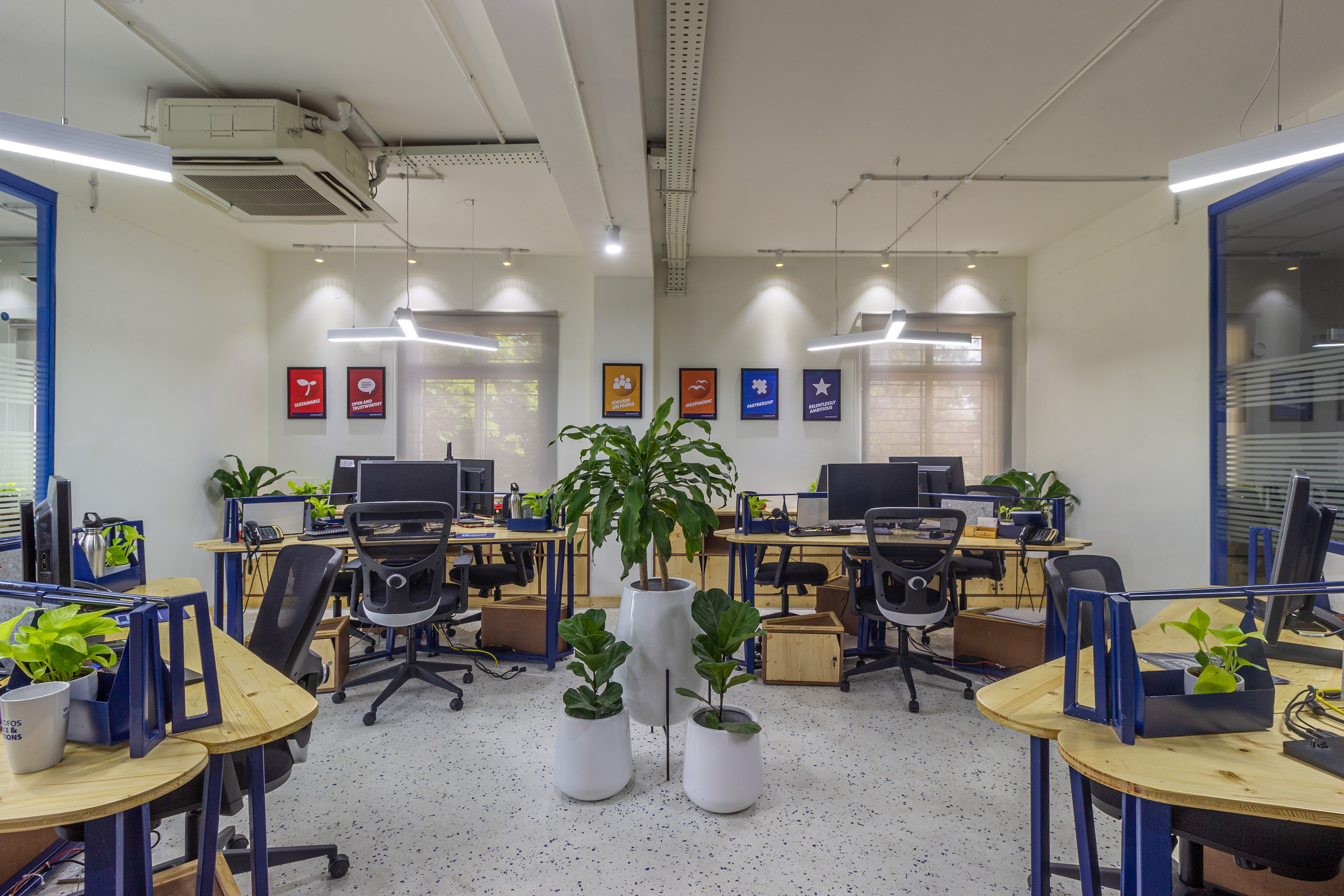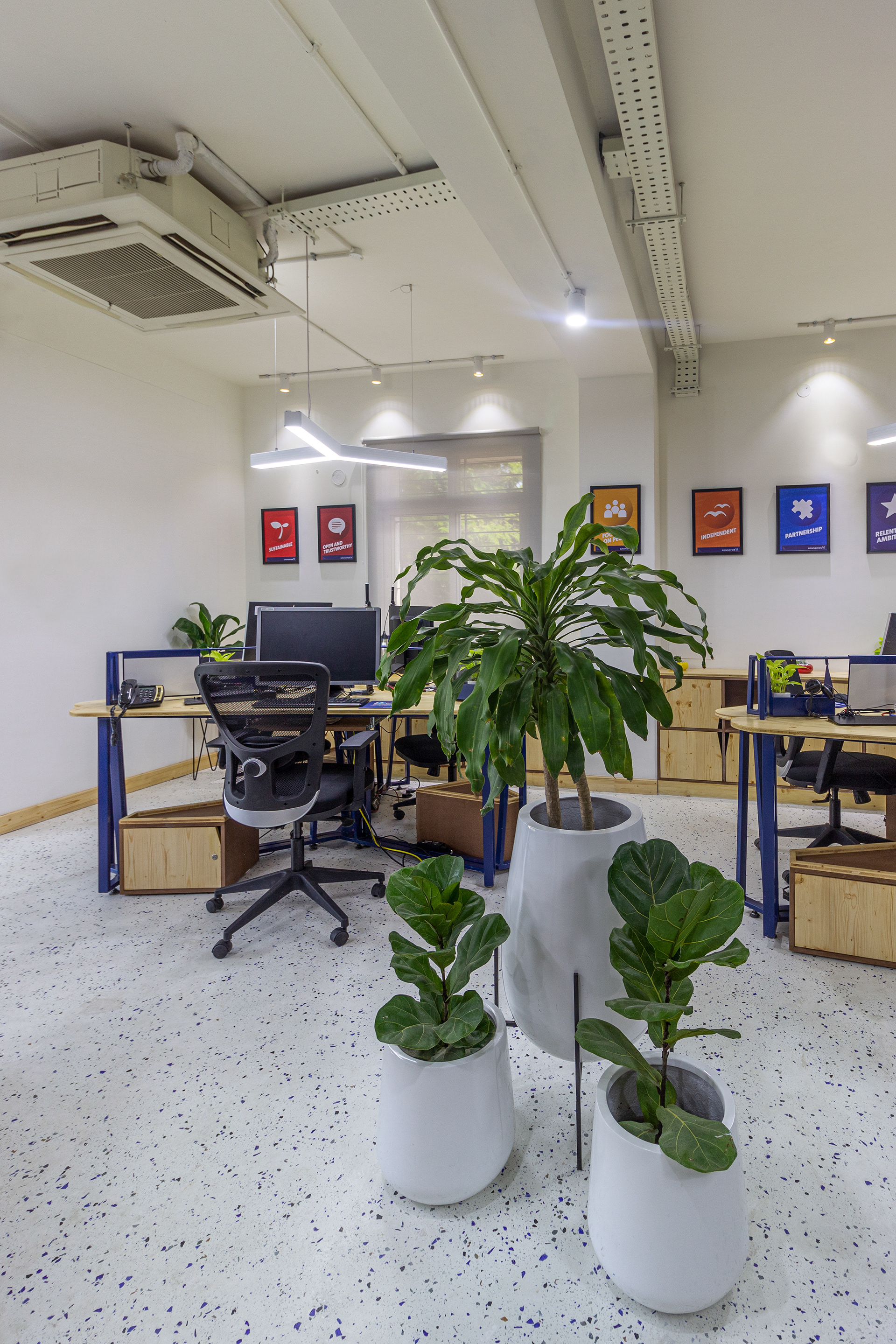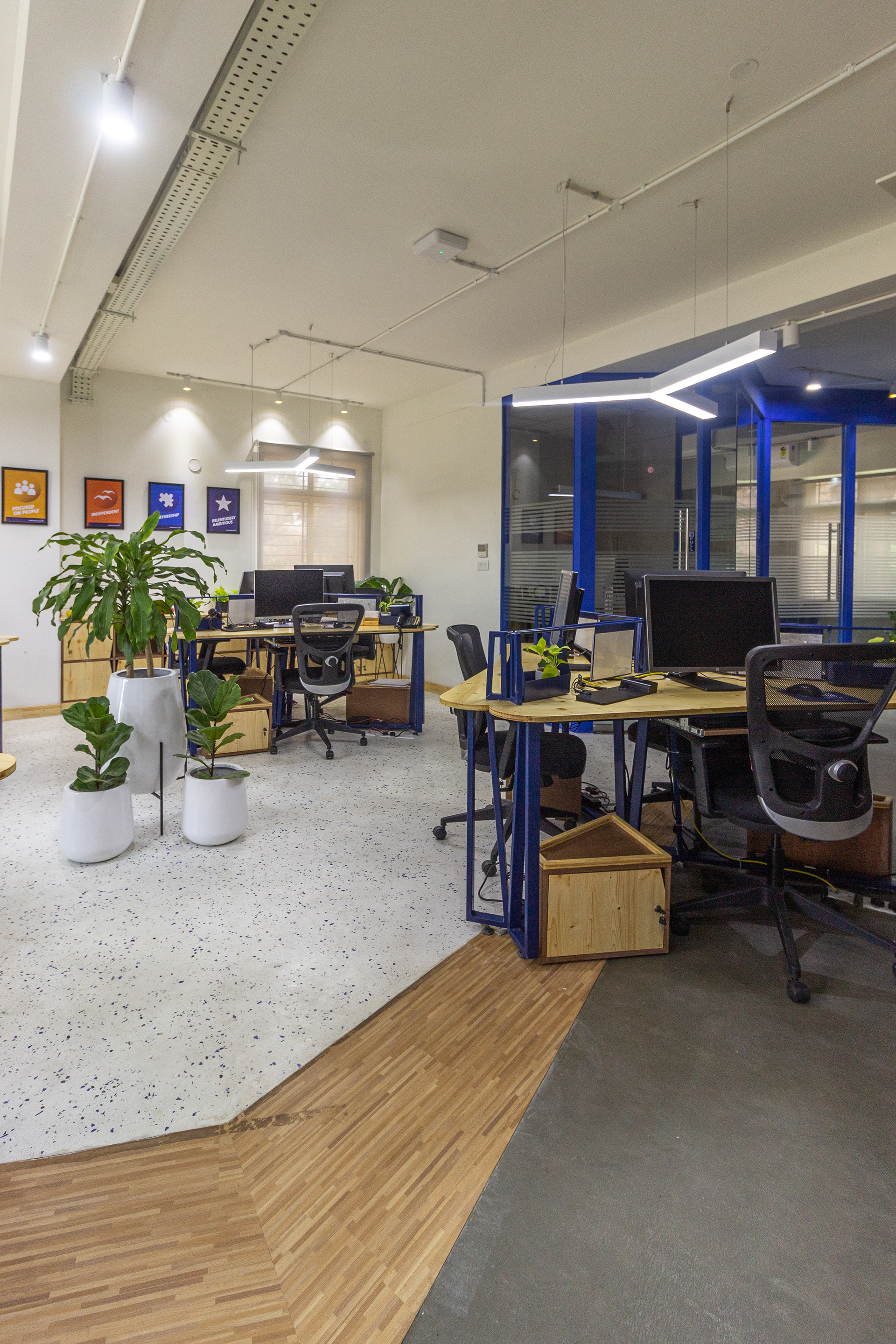 Terrazzo flooring with Blue and black chips against white cement makes the most of the flooring which highlights the work area and a transition is achieved from the grey flooring of passages & meeting area by the angular wooden flooring in terms of textural variety in flooring. Natural multi-layered pine wood for all the tabletop against the blue/black powder-coated metal finish for the custom made tables make the furniture muted to the space considering the brand-blue color for the walls and partitions.

Triangular workstations add a unique identity to the workspace and also helps in working as teams in an open floor plan. We even went to the lengths of customizing the storage boxes to house a small plant with nick-knacks and a unique hanging writing/pinup boards. Lots of green plants add a character to the spaces, be it hanging plants inside the toilets and passage or the greens on the stand for the breakout zone or the fiddle fig on the floor in each cabin.